TL;DR
The Terms & Conditions feature provides you with the ability to write multiple T&C document templates, then issue and track them as your students review and sign them directly within the mobile app or online.
Maintaining Terms & Conditions Documents
You can now maintain your Terms & Conditions documents online via the More > Setup > Working menu. The Terms & Conditions option allows you to create, copy, edit, delete and preview documents.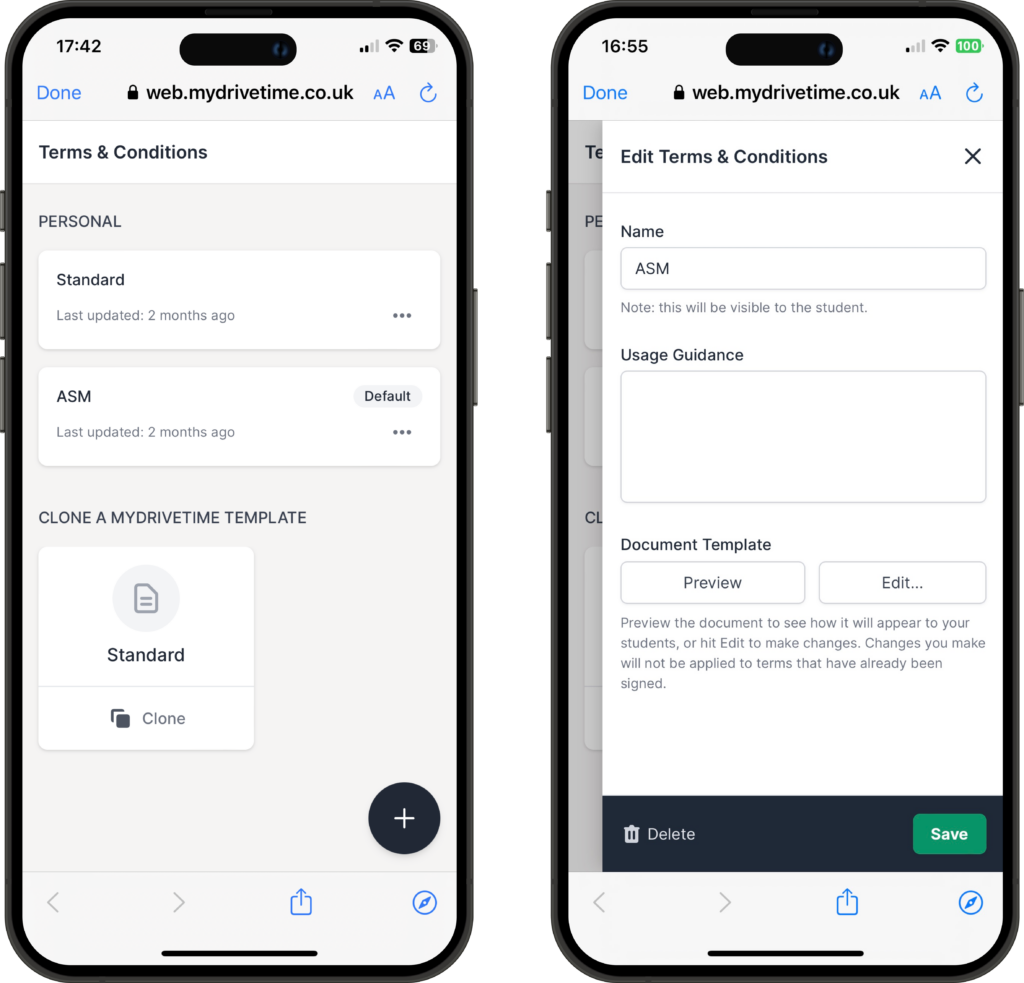 Issuing and Signing Terms & Conditions
You can issue and see the status of Terms & Conditions documents on the Student Profile tab, as well as any legacy terms sent previously including the signature. Documents are issued to the student app but also via email and you can issue documents to multiple parties so that they can be signed by a parent/guardian if required.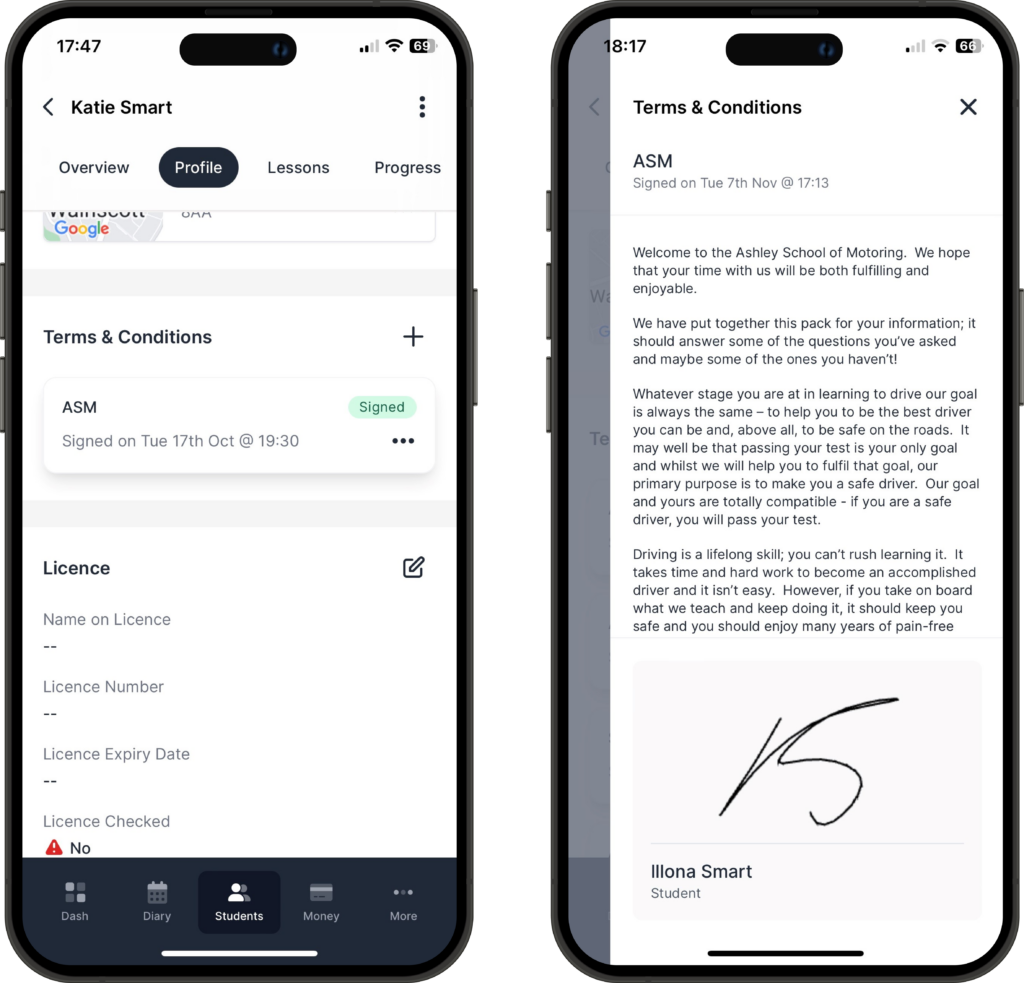 There is a useful 'How To' guide for Terms & Conditions in the MDT Roadmap available via the app.
More to come soon! If you have any questions in the meantime, email support@mydrivetime.co.uk.
MyDriveTime is owned and operated by May Stanley Limited, a registered company in England in Wales, number 08383197,
whose registered address is Springfield House, Springfield Road, Horsham, West Sussex, RH12 2RG.
MyDriveTime is a registered trademark. © 2015