TL;DR
New Lesson Reminder configuration options provide you with more control, and improvements to the lesson planning & journey tracking screens to help you prepare.
Lesson Reminders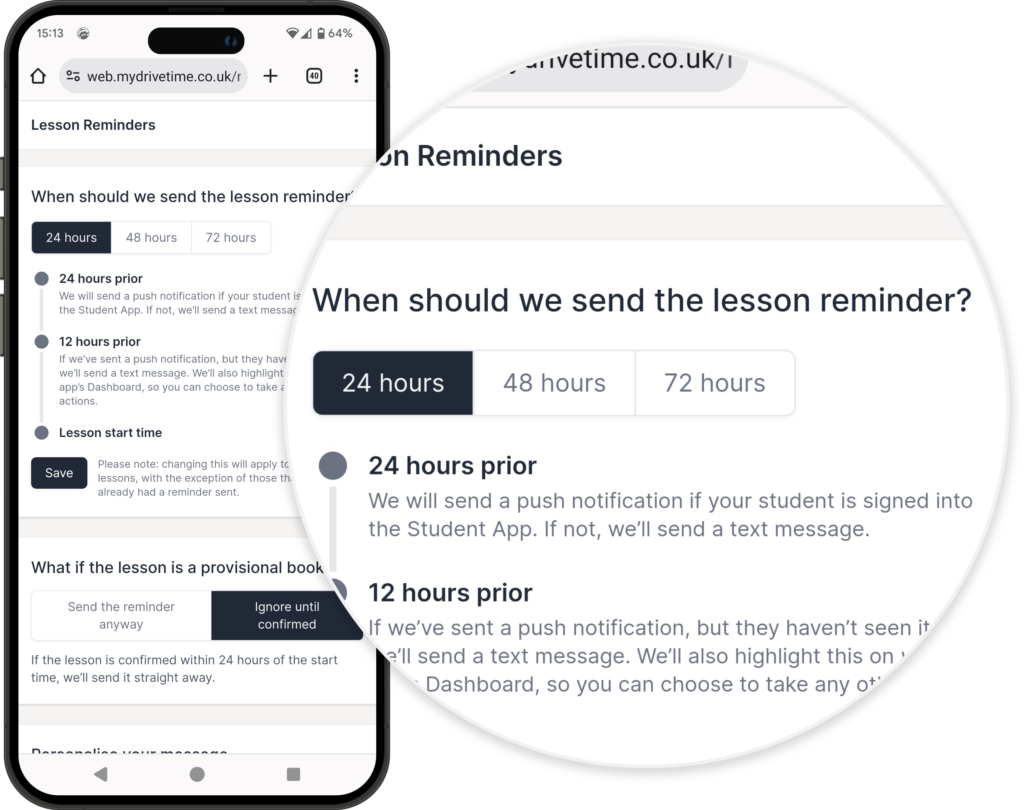 Lesson Reminders has been changed to give you both more control and more visibility. The configuration screen, available via the More > Setup > Working menu now provides the ability to set the reminder period according to your wishes rather than having to accept the default 72 hours.
In addition, you can now also select to send reminders for provisional lessons if you wish. The personalised message and student exclusion remain unchanged.
Lesson Planning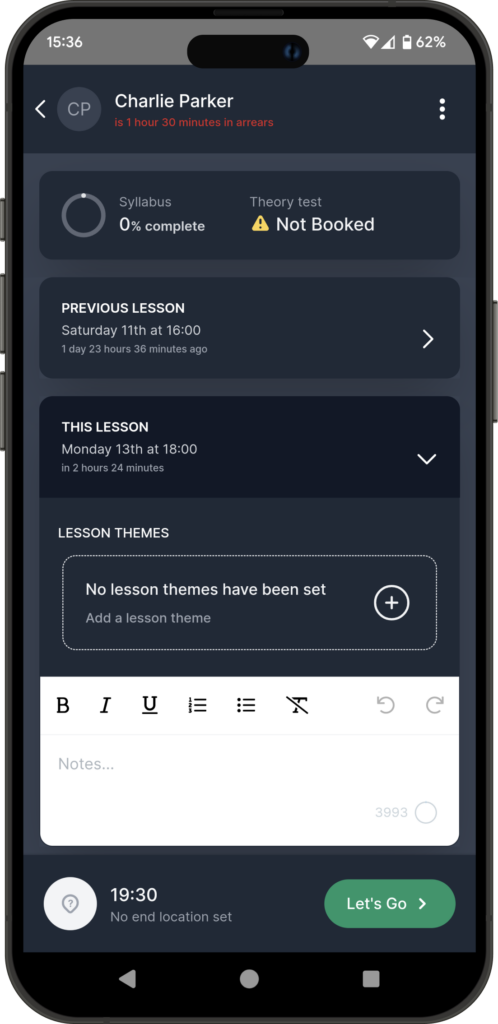 Following feedback, we've made some changes to the screen you see when you hit the 'Plan Lesson' button.
You can now:
Plan your lessons ahead of time by writing notes that carry through the lesson.
View and hide information about the previous lesson.
Access the full student record, including their profile, lessons, payments, notes and the 'App' tab from here by tapping on the student's name or picture.
We hope these changes simplify things for you, and thank you to those who provided feedback.
Our very own Emma Ashley has recorded some really helpful videos to show you how to get the most from this update, and lesson management in general. They're available in our Facebook User Group, so if you're an existing subscriber, go check them out.
More to come soon! If you have any questions in the meantime, email support@mydrivetime.co.uk.
MyDriveTime is owned and operated by May Stanley Limited, a registered company in England in Wales, number 08383197,
whose registered address is Springfield House, Springfield Road, Horsham, West Sussex, RH12 2RG.
MyDriveTime is a registered trademark. © 2015