TL;DR
The Web Diary now includes lessons, unavailability and practical tests.
The Web Diary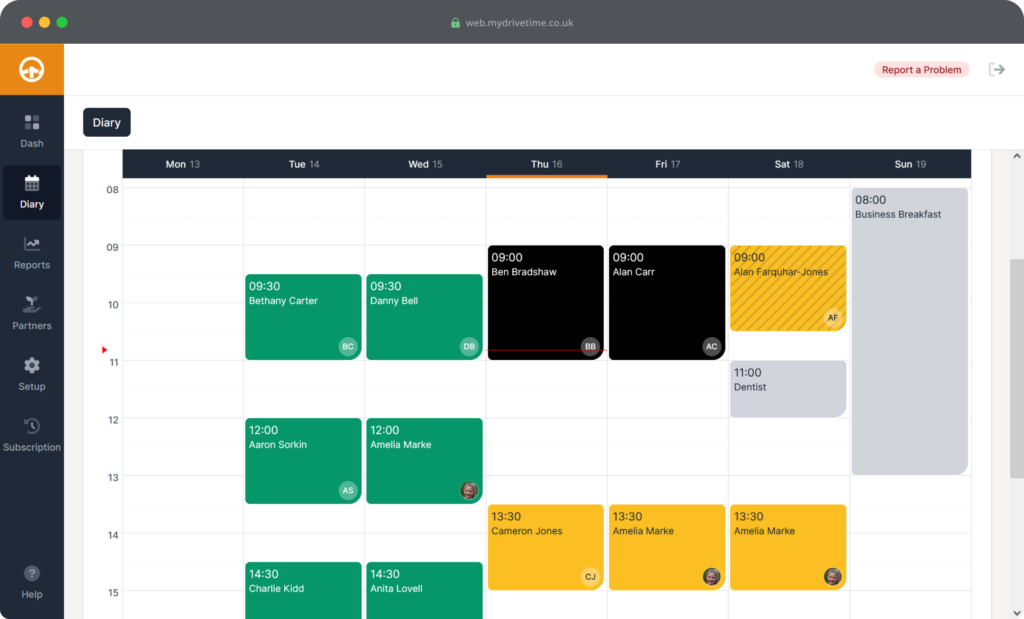 As development resource allows we are enhancing the web diary to provide the features that we know you require. The following features are now available:
Add future lessons, practical tests and unavailability - dragging on the diary will create an entry of the desired length
Change future lessons, practical tests and unavailability - changing the lesson type will change the lesson duration to the default
Move future lessons and unavailability using drag and drop
Change lesson and unavailability duration using drag and drop
Delete unavailability
Change diary view (limited)
There is much more to come in terms of web functionality, not only in respect of the diary, so watch this space! If you have any questions in the meantime, email support@mydrivetime.co.uk.
MyDriveTime is owned and operated by May Stanley Limited, a registered company in England in Wales, number 08383197,
whose registered address is Springfield House, Springfield Road, Horsham, West Sussex, RH12 2RG.
MyDriveTime is a registered trademark. © 2015